So basically, I have a very little knowledge about using SPSS, but I'm willing to learn.
The problem is I'm having hard time on how to organize the data gathered from the questionnaire to the SPSS.
The questionnaire is based on scaled intensity ( 1- Never, 2 - Sometimes, 3 - Always)
For you to understand easily,
Research Title:
FACTORS ASSOCIATED WITH THE PERFORMANCE OF THIRD YEAR NURSING STUDENTS IN MEDICAL-SURGICAL NURSING
The questionnaire looks like this: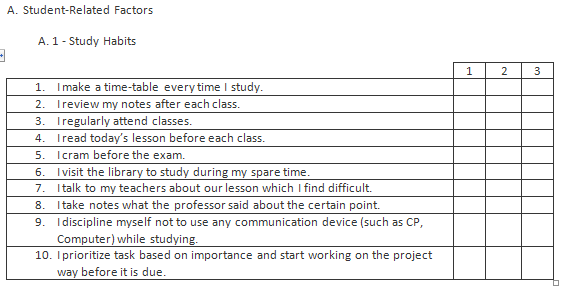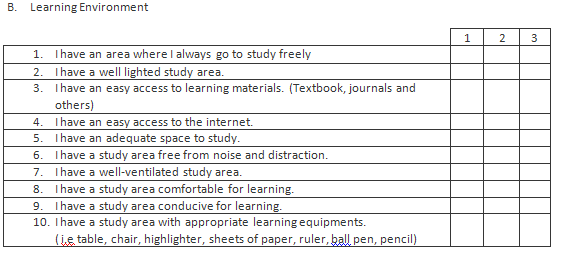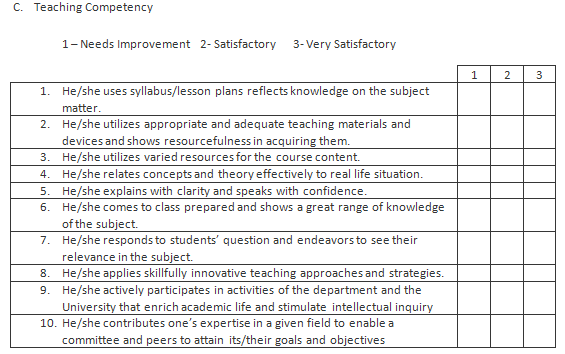 With this I need to relate the 3 independent variables and the dependent variable
1. Student Related Factors ( Study habits and Sleeping Habits)
2. Learning Environment
3. Teacher Competencies
4. Performance (Dependent) - Grades from Medical Surgical Nursing
Please I need help? I have no money to pay for statistical analysis.
Reps for life....