Hello,
I would like to compare two 2D distributions with quantitative variables, illustrated here: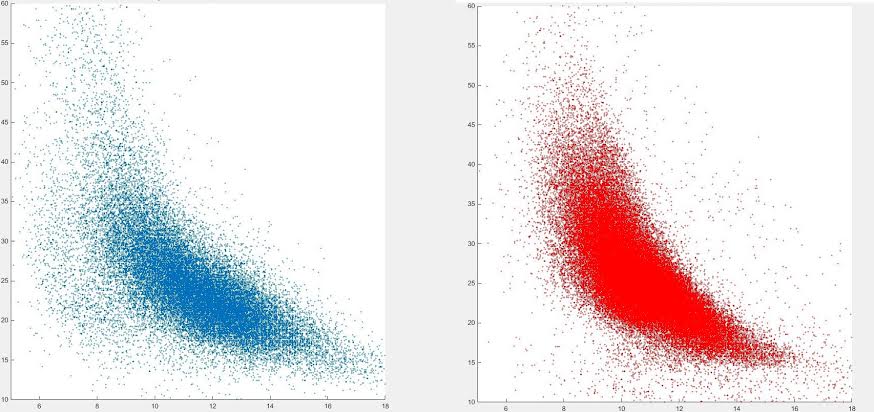 For each "x", they are several measures "y".
I can't assume these distributions are parametric.
A Kolgomorov-Smirnov test (p=0) and a Kuiper test (p=0.5) give rise to very different results.
Could you please tell me in which cases a Kolgomorov-Smirnov test is more appropriate than a Kuiper test, and vice versa?
Thank you very much